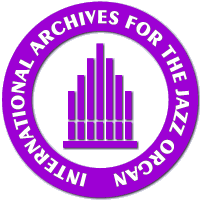 ---
NEW RELEASES 1996
Karen Mantler: Farewell
XtraWatt 8 (ECM 531557-2)


---

Karen Mantler, vocals, harmonica, piano, organ, synthesizer
Michael Evans, drums, alto sax, vibes, a.m.m.
Carla Bley, C melody sx

---

It's the final episode of Karen's cat Arnold's story. It started with the 2 albums "My Cat Arnold" and "Get The Flu". So it is not surprising that "Farewell" does not reveal any new aspects of Karen's music.
One of this trilogy is sufficient to know about the whole story.
---
Back

If you don't see the left hand menu,
please go back to the homepage.
Back to the homepage