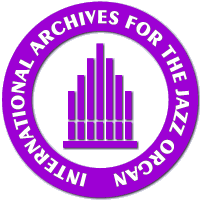 ---
NEW RELEASES 1997
---
Melvin Sparks: I'm A Gittar Player
Cannonball CBD 27101


---

Melvin Sparks, guitars, vocals
Ed Pazant, alto sax
Ron Levy, B-3 organ
Fred McFarlane, Fener Rhodes piano, clavinet
Danny Mixon, piano
Stanley Banks, bass
Eric Sealls, bass
Scott Lebish, drums
Idris Muhammad, drums
Steve Kroon, percussion


---

Sparks presents that undefined blend of cuddling jazz, funk, rock and R&B. Ron Levy does not have that big job on this album.



---
to order the CD from the USA click on the logo!