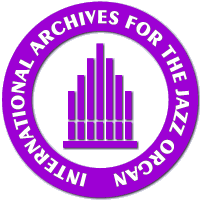 ---
NEW RELEASES 1998
---
Alberto Marsico: Them That's Got
Organic Music ORGM 9705


---

Alberto Marsico, Hammond organ
Christian Rover, guitar
Stan Blume, alto sax
Thilo Kreitmeier, tenor sax
Axel Bätzel, drums


---

Good old tradition of the 70's, the quintet plays in a pleasing way without demanding too much of the listerner's attention. Nonetheless, Alberto does an excellent job as an organ player and composer. Outstanding his tunes "Bathman Blues" and "Ain't No Love In Town".
Remark: Axel Bätzel is the brother of the German organ player Matthias Bätzel.



---
Back

If you don't see the left hand menu,
please go back to the homepage.
Back to the homepage