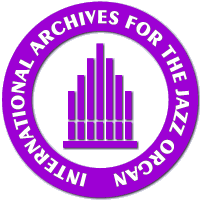 ---
NEW RELEASES 1998
---
Gene Ludwig: Back On The Track
Loose Leaf Records LL 9804


---

Gene Ludwig, organ
Randy Caldwell, guitar
Tony Janflone sr, guitar
Dan Muchoney, drums
Randy Gelispie, drums
George Jones, percussion


---

Gene Ludwig, in best McDuff-manner, gets on with some funky tunes, some blues and ballads. A passionate player that he is, Gene is able to let you feel the music intensely.




---
to order the CD from the USA click on the logo!