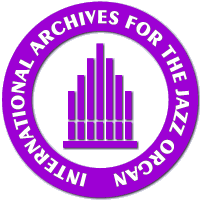 ---
NEW RELEASES 2001
---
Ruth Hammond: All The Good Things
Tenterhook Records THRCD01


---

Ruth Hammond, Hammond organ, vocals, Fender Rhodes, tenor sax
James Pusey, guitars, sitar
Greig Robinson, bass
Scott Hammond, drums
Deborah-Grace Bensberg, vocals
Catherine Sykes, vocals
Sophia Muirhead, vocals
Pete Eckford, percussion
Debbie Cole, flute


---

A wonderful, gentle voice with a bunch of romantic songs which carry you away - that's what you will hear on this CD. Ruth also plays the organ, but her favourite "instrument" is her voice.





---
to order the CD from the USA click on the logo!