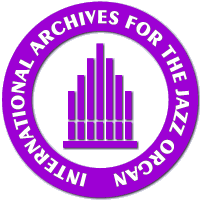 ---
NEW RELEASES 2004
---
Advances Warning: Live In Concert
Hammond Beat HBR 002a


---

Herbert Noord, Hammond organ
Rinus Groeneveld, tenor sax
John Marshall, guitar, vocals
Walther de Graaf, guitar
Pierre van der Linden, drums
Jeroen de Rijk, percussion


---

That has been worth it - they dug out two old tapes from 1990 and 1992, live recordings both, mastered them and made a double CD album.
The one is dediacted to the blues (& rock) as the subtitle ("Meervaert Blues") says. It was recorded during the Amsterdam Blues Festival. It's a fantastic and infectious blues feeling the Dutch band "Advanced Warning" conveys, supported by the American guitarist John Marshall. The organ plays its typical part with chords and a tremolo Leslie; Herbert knows very well how to set accents and to support the sax and the guitar.

The other offers bebop and funk. Herbert presents a roaring dirty organ, wild and groovy, which is sometimes beaten by the raging sax only. Herbert is the Dutch "burner".




---
Back

If you don't see the left hand menu,
please go back to the homepage.
Back to the homepage