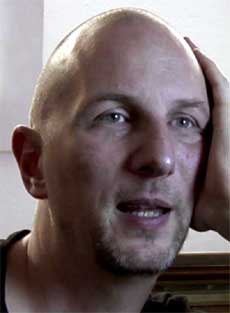 Jo Bartmes

Jo was born in Biel/Switzerland. He attended the highschool in Heidelberg/Germany and obtained the bachelor's and master's degree in jazz and composition in New York/USA.

He studied with Maria Schneider, Kenny Werner, Sir Roland Hanna, Charles Tolliver, Jimmy Heath, Joe Lovano, Fred Hersh, Cecil Bridgewater, Reggie Workman, Jerry Gonzales, Jamie Haddat, Bernard Purdie, Walter Mossman, Gunther Shuller, George Cables, Gary Dial, Henry martin, and Armen Donelian. He played with Fola Dada, Frank Spaniol, Seb Merk, Kosho, Kim Sanders, Jimmy Heath, Reggie Workman, Tony Malabe, Ed Shuller, Jon Sass, John Bollinger, Seb Gramss, Markus Bodenseh, Holger Nesweda, Erwin ditzner, Christina Lux, Joe lovano, Josh Roseman, Curt Hasselbrink, Joo Kraus, Fabio Morghera, Holger Nesweda, Hans Ermel, and Jason Dimatteo.

Jo has been or is active in various projects such as music for the theatre, dance and film, and he works as lecturer at the Pädagigische Hochschule Heidelberg.