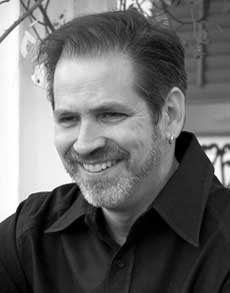 Randy Hoexter

Randy is a jazz pianist, composer and educator living in Atlanta. He is currently the Director of Education at the Atlanta Institute of Music.

Randy's keyboard work can be heard on many records and commercials; his talents have been sought by artists as diverse as guitarists Jimmy Herring , Bill Hart and Shane Theriot (Neville Brothers), drummers Rod Morgenstein (Dixie Dregs), Sonny Emory (Earth, Wind and Fire, Bruce Hornsby) and Jeff Sipe, bassists Chuck Rainey (Steely Dan) and Adam Nitti, saxophonist George Howard, gospel group "NewSong", Atlanta Symphony Pops, Georgia Symphony Jazz, and others.

As a commercial composer, Randy has written and produced music for Bank of America, Yamaha Corporation, Univision, Nippon Television (Japan) Timberland, 615 Music, Arby's, Kohler, Novo/Nordisk, SunSports (Fox Sports Florida) and many others, and produces records for local and regional artists.

Randy has taught theory, jazz improvisation, production and composition at the Atlanta Institute of Music since 1988, and currently serves as Director of Education. In that capacity, he has worked with many notable artists including Peter Erskine, John Scofield, Robben Ford, Victor Wooten, Joel Rosenblatt, Wayne Krantz and Scott Henderson. Randy is also on the faculty of Lagrange College, where he teaches jazz piano and jazz theory.