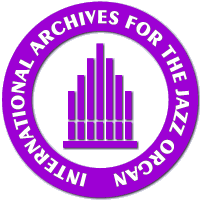 ---
NEW RELEASES 1996
Lonnie Smith: Flavors
Musidisc 500802
Reissue of material recorded in 1976


---

Lonnie Smith, organ
Greg Hopkins, trumpet
Joe Lovano, tenor sax
George benson, guitar
Ron Carter, bass
Ralph Armstrong, bass
Ben Riley, drums
Jim Haddad, congas, percussions


---

The tradition of albums like "Think!" and "Afrodesia" is fully maintained. Famous sidemen like Joe Lovano, George Benson and Ron Carter help to achieve this typical Lonnie-Smith-sound, which could today range under "acid jazz", but of course nobody knew anything about that in 1976.
Complete your L.S. collection!
---
Back

If you don't see the left hand menu,
please go back to the homepage.
Back to the homepage