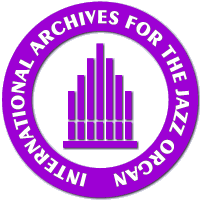 ---
NEW RELEASES 1996
Eddy Louiss: Floméla
Dreyfus Jazz FDM 36578-2


---

Eddy Louiss, organ
Jean Louis Viale, drums
Luigi Trussardi, bass
Marc Bertaux, bass guitar
O. Johnson, drums
B. Lubat, percussion
C. Engel, guitar
R. Guérin, trumpet
Bob Garcia, tenor sax
Michel Colombier, arrangements
Steve Ferrone, drums
Tony Bonfils, bass guitar
Jo Maka, alto sax


---

Caribbean organist Eddy Louiss who lives in France can be heard on this CD with recordings from 1968 and 1973. Folklorist influences of his native country Martinique shape the sound of this album.
A must for Eddy Louiss fans!
---
Back

If you don't see the left hand menu,
please go back to the homepage.
Back to the homepage