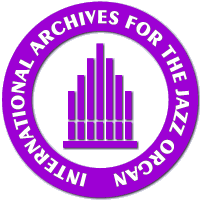 ---
NEW RELEASES 1996
Jimmy Smith: Angel Eyes
Verve 527632-2


---

Jimmy Smith, organ
Roy Hargrove, trumpet, flugelhorn
Nicholas Payton, trumpet
Mark Whitfield, guitar
Christian McBride, bass
Gregory Hutchinson, drums


---

Doyen Jimmy Smith takes us by surprise on his recent album interpreting "ballads & slow jams" as the booklet says. The Verve recommendation: Turn the lights down low, relax and enjoy!
More than groove & funk!
---
Back

If you don't see the left hand menu,
please go back to the homepage.
Back to the homepage