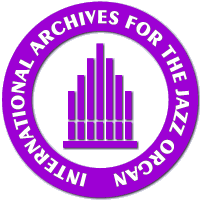 ---
NEW RELEASES 1996
Olivier Peters: What Is New?
NCC Jazz 8503


---

Olivier Peters, tenor sax, soprano sax, trumpet, flugelhorn, valve trombone
Frank Chastenier, grand piano, Hammond B-3 organ, keyboards
John Goldsby, bass
Danny Gottlieb, drums
Norbert Scholly, guitar
Gregoire Peters, baritone sax


---

Frank Chastenier is the organ player on this album - unfortunately only on two tracks. That sounds like a revelation. More of it would be appreciated.
I am proud that I got it for my collection.
---
Back

If you don't see the left hand menu,
please go back to the homepage.
Back to the homepage