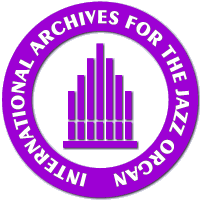 ---
NEW RELEASES 1996
Walter Wanderley: Boss Of The Bossa Nova
Verve 535585-2


---

Walt Wanderley, organ
further players unknown


---

Hommage to one of the best Brazilian organists: Motor Music, a division of Verve, presents a compilation of Wanderley's best samba music tracks which were found on 6 albums in the 60's. Also the famous Astrud Gilberto joins the party.
Worth your money, rain or shine!
Back

If you don't see the left hand menu,
please go back to the homepage.
Back to the homepage