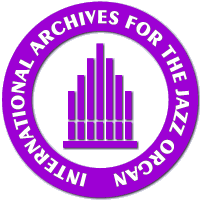 ---
NEW RELEASES 1996
Medeski Martin & Wood: Shack-man
Gramavision GCD 79514


---

John Medeski, Hammond B-3 organ, electric piano
Billy Martin, drums, percussion
Chris Wood, bass, guitar


---

Acid or what? Funk, Rock, Free: As you like it. To jazz or not to jazz, that's the question.
Buy it (if you are passionate about MMW) or leave it!
---
Back

If you don't see the left hand menu,
please go back to the homepage.
Back to the homepage