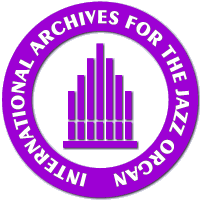 ---
NEW RELEASES 1996
Organ Jazz Trio: Hommage
Edition Collage 492-2


---

Martin Weiss, violin
Matthias Bätzel, Hammond B-3 organ
Jörg Seidel, guitar
Alexander Bätzel, drums


---

This album follows the traditions of cygan music, mainly inspired by Django Reinhardt. Jörg Seidel, the German guitar player from Bremerhaven, could achieve some sessions with the violin player Martin Weiss who shows his outstanding talent in a way which lets wide room for the other musicians. Matthias Bätzel at the B3 puts himself into this harmonic framework in a gentle way, never exploding or pushing aside the others, but nevertheless coming along with a lot of rhythmic drive.
Abolutely recommendable!
---
Back

If you don't see the left hand menu,
please go back to the homepage.
Back to the homepage