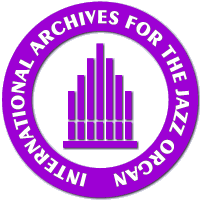 ---
NEW RELEASES 1996
Stéfan Patry: Bam ... Bam ... Bam
Black & Blue 898.2


---

Stéfan Patry, organ
Sean Gourley, guitar, vocals
Philippe Combelle, drums


---

Being his great idol, Rhoda Scott surely had a wide influence on the style Stéfan uses to play the Hammond. His second CD with the Jazz Tap Family (Gourley & Combelle) shows first developments of undependency. This is underlined by a lot of compositions of his own. But generally seen, Stéfan is bound to the tradition of Rhythm & Blues.



---
Back

If you don't see the left hand menu,
please go back to the homepage.
Back to the homepage