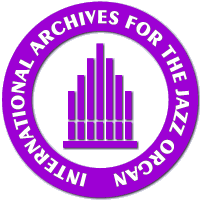 ---
NEW RELEASES 1996
Organeyes: Hørsen Dørsen
Einstein CD61011


---

Lutz Krajenski, Hammond C-3 organ
Morten Klein, baritone sax, tenor sax, soprano sax
Michael Verhovec, drums


---

Lutz is an unknown quantity, also in Germany. The more he takes us by surprise with his deep feeling for the organ. Apart from his somewhat odd vocal interludes, Organeyes is full of swing, R&B, bop, and ballads. Lutz is absolutely a pro who could do more.




---
Back

If you don't see the left hand menu,
please go back to the homepage.
Back to the homepage