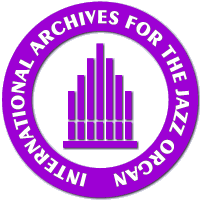 ---
NEW RELEASES 1997
---
Dan Wall: Off The Wall
ENJA 9310 2


---

Dan Wall, B3 organ
Karl Ratzer, guitar
Adam Nussbaum, drums
Ingrid Jensen, trumpet, flugelhorn
Lester Larue, guitar


---

Meanwhile best known as member of the Abercrombie Trio Dan presents now his first own album as an organ player. You could believe to listen to Larry Young at his best. The influence of this great musician enriched with new aspects of tonality results in a wonderful organ sound. Larry would appreciate it!
A revelation for all NOT Jimmy Smith fans.
---
Back

If you don't see the left hand menu,
please go back to the homepage.
Back to the homepage