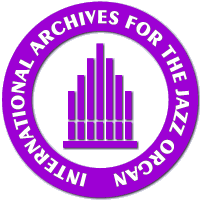 ---
NEW RELEASES 1997
---
John Abercrombie: Tactics
ECM 1623 533680-2


---

John Abercrombie, guitar
Dan Wall, Hammond organ
Adam Nussbaum, drums


---

Abercrombie's Trio started in 1992, and produced two albums since then. The third, Tactics, continues the wonderful synthesis of three great musicians who give you partially a tender, filigrane feeling of sounds, partially hit you with a funky gallopping rhythm. Dan plays an excellent part in this constellation.
Deserves to be listened to.
---
Back

If you don't see the left hand menu,
please go back to the homepage.
Back to the homepage