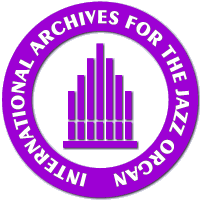 ---
NEW RELEASES 1997
---
Barbara Dennerlein: Junkanoo
Verve 537122-2


---

Barbara Dennerlein, Hammond B-3 organ, synthesizer, grand piano
Don Alias, percussion
Randy Brecker, trumpet, flugelhorn
Dennis Chambers, drums
Thomas Chapin, flute
Frank Colon, percussion
Howard Johnson, baritone sax, tuba
Frank Lacy, trombone
Joe Locke, vibes
David Murray, tenor sax
Lonnie Plexico, bass
David Sanchez, tenor sax, soprano sax
Mitch Watkins, guitar


---

Huge amounts of premature praises - but a result I would have expected with the outstanding talent of Barbara. No evergreens, all songs composed by herself, a truly extraordiary list of famous musicians let this album count to one of the highlights of jazz organ music. It starts just with "A Cat Strikes Back" - will Jimmy Smith remember that certain meeting with Barbara a lot years ago which ended not very harmonical? But now the cat who struck again will be struck back - ok, that's life!
Without any wrong nationalism: Barbara is the better of the two shooting stars.
---
Back

If you don't see the left hand menu,
please go back to the homepage.
Back to the homepage