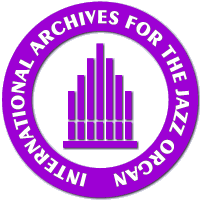 ---
NEW RELEASES 1997
---
Grooveyard: Basic Instinct
Organic Music 9701


---

Matthias Bätzel, organ
Michael Arlt, guitar
Michael Keul, drums
Red Holloway, tenor sax
Houston Person, tenor sax
Roman Schwaller, tenor sax


---

An interesting project was released by the new founded label "organic music": Three famous tenor sax players are the star guests of Grooveyard, the trio with guitar player Michael Arlt, drummer Michael Keul and organ player Matthias Bätzel. On this album Matthias shows his talents in different styles. The "organic" seventies as well as paths of Larry Young are the backbone of his organ music. Mathias does not give up his restraint, sensitive way of presenting his Hammond, in favour of all the others: Nobody needs to make efforts to be the best, which results in a wonderful harmony.
Jazz at its best!
---
Back

If you don't see the left hand menu,
please go back to the homepage.
Back to the homepage