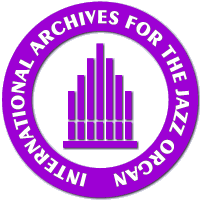 ---
NEW RELEASES 1997
---
Nicholas & Gallivan: Love Cry Want
Newjazz.com Records NJC-001


---

Nicholas, guitar sythesizer and various instruments
Joe Gallivan, drums, steel guitar, sythesizer and percussion
Jimmy Molneiri, drums and percussion
Larry Young, Hammond organ


---

It is like a resurrection - Larry Young who died 1978 plays on a brand new album presented by the Newjazz label. 1972, after his cooperation with Tony Williams, Larry was featured by the fusion group Love Cry Want. Some recordings were made then, but no record company would release them. Now, thanks to Newjazz.com records, the Young fans have the big pleasure to listen to one of the most exciting recordings Larry Young ever did. Nothing for people who love easy listening music.
A revelation for Young fans!
---
Back

If you don't see the left hand menu,
please go back to the homepage.
Back to the homepage