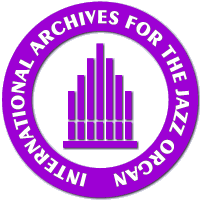 ---
NEW RELEASES 1997
---
T.C. Pfeiler: For H.G.B.S.
Tonewheel Records TWR 199704


---

T.C. Pfeiler, Hammond organ
Georg ThallMayer, guitar
Tomi Böröcz, drums


---

This is a story of traditions - worth listening. The one is H.G.B.S. himself, a legend and well known to all who ever heard of the MPS label. We speak of Hans Georg Brunner-Schwer, who had the ear of genius and who is said to have been German's Rudy van Gelder. In the 60s and 70s outstanding recordings with famous stars of the jazz scene were made in the MPS studios. Since the beginning of the 80s when the MPS label was sold to Polydor only occasional recordings left the studios. But what surprise: Mr. Brunner-Schwer, still in the mood to do an excellent job as sound engineer was eagerly awaiting T.C. Pfeiler and his crew to record with his original equipment (all analog) a session which should be issued as a CD. And here it is - dedicated to H.G.B.S. And there we are with the second tradition: the music itself.

T.C. Pfeiler, a multi talent in jazz styles, under no obligation of any style, plays on this CD his "Wild-Bill-Davis-card". The last years before Wild Bill died T.C. had an intense cooperation with him which culminated in an album with double B3. Even if no remarks were made in the booklet of the CD the music of this CD seems to be a dedication to Wild Bill Davis as well. Two legends - one vivid organ player, an excellent mixture of sound, music and intuition.
Hammond organ jazz at its best
Download a sound sample (MP3) of this album:
"No Dogs Please" by klicking on the MP3-label.


---
Back

If you don't see the left hand menu,
please go back to the homepage.
Back to the homepage