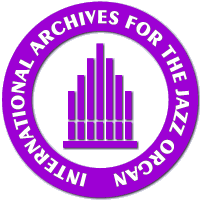 ---
NEW RELEASES 1997
---
Sam Yahel: Searchin'
Naxos 86004-2


---

Sam Yahel, Hammond B-3 organ
Peter Bernstein, guitar
Joe Strasser, drums
Ryon Kisor, trumpet
Eric Alexander, tenor sax


---

Sam ist the man of soft tones: He seldom brings his organ into the foreground with impulsive eruptions, but astonishingly the organ is present, with just aspirated clusters or structered runs. All in all his music sometimes keeps a bit colourless. Sam's style oscillates between a funky organ like that of McDuff and a freely developped like that of Larry Young.
Thanks to Ryon Kisor and Eric Alexander who give this CD a vivid tinge.



---
Back

If you don't see the left hand menu,
please go back to the homepage.
Back to the homepage