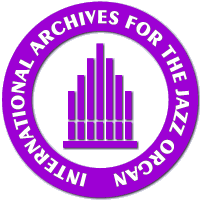 ---
NEW RELEASES 1997
---
Fred van Hove: PijP
WIM Provier CD 140497


---

Fred van Hove, church organ
Konrad Bauer, trombone
Johannes Bauer, trombone


---

Mighty, mightier than a Hammond ever can be, the pipes of the church organ draw paintings of acoustical scenes. They do it in an atonal way, sometimes finding to a calming romantic harmonic structure, but then newly erupting and crying loudly their dark and impressive tones.
Fred van Hove uses the power of the church organ in an inspired manner, creating picture after picture. But be aware that this music demands full attention and understanding.




---
Back

If you don't see the left hand menu,
please go back to the homepage.
Back to the homepage