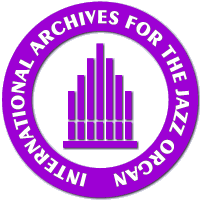 ---
NEW RELEASES 1997
---
Andreas Böttcher: Ghost Busters
Organic ORGM 9715


---

Andreas Böttcher, Hammond C-3 organ
Günter Heinz, trombone


---

Experiments are a positive aspect of creativity. Andreas leaves the paths of traditional ways as swing, bop or funk. He tries to find new paths of sounds on the Hammond - not so much convincing, whereas his partner Heinz seems to be more experienced. The liner notes speak of an experience across the border. Too true!



---
Back

If you don't see the left hand menu,
please go back to the homepage.
Back to the homepage