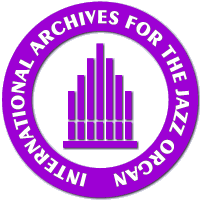 ---
NEW RELEASES 1998
---
Midori Ono: Green's Blues
Organ-ize Records YS-1001


---

Midori Ono, organ
Yoshiharu Mihara, guitar
Takeshi Mishina, drums
Jin Mitsuda, drums


---

Jimmy Smith made in Japan? Yes, Midori plays in the tradition of the Jazz Organ Master, but also in that of Jack McDuff. She lays a typical female component, like the one of Shirley Scott, over her playing. So, surely she adapts several aspects of jazz organ music as we know them since the 60's and 70's. You won't hardly find any "far eastern" influences which is a pity, as it could have given Midori's music a new touch, a new direction off the long walked paths. At the end, "this recording is truely indicative of a rising star in the midst of our current Jazz Organ Renaissance", as Pete Fallico says.
An excellent copy of traditional jazz organ music
---
Back

If you don't see the left hand menu,
please go back to the homepage.
Back to the homepage