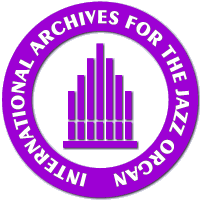 ---
NEW RELEASES 1998
---
Wolfgang Schmiedt: Guitars & Organs
KlangRäume 30360


---

Wolfgang Schmiedt, guitars
Jürgen Heckel, guitars
Karl Scharnweber, church organ
Henning Schmiedt, Hammond organ, keyboards
Thomy Jordi, bass guitar
Uli Moritz, drums


---

A sensational combination of church organ and Hammond organ is celebrated on this album presented by Wolfgang Schmiedt. This unique CD impresses with the different sounds of those very different organs in an ample room combined with a variety of different guitars.

The compositions are - other than those of ChoralConcert CDs - from Wolfgang Schmiedt.
A successful experiment worth listend to!
Download a sound sample (MP3) of this album: "Room-fills" by klicking on the MP3-label.


---
Back

If you don't see the left hand menu,
please go back to the homepage.
Back to the homepage