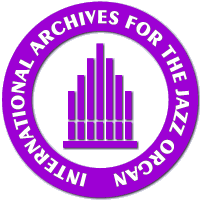 ---
NEW RELEASES 1998
---
Schwarz Wind & Schmidkunz
no label


---

Thomas Wind, Hammond Organ
Neli Schmidkunz, guitar
Michael Schwarz, drums


---

On this album, which was produced by the group members, Thomas Wind shows initial stages of creativity, cutting the roots of tradition. Unfortunately Thomas does not follow the way off consequently.Remarkable is the choice of Larry Young's title "Talking About J.C.". The group produces a fresh and swinging sound.




---
for distribution please contact
phone +49 621 1564997
---
Back

If you don't see the left hand menu,
please go back to the homepage.
Back to the homepage