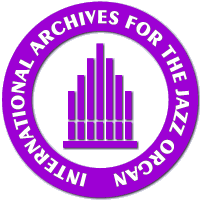 ---
NEW RELEASES 1998
---
Stéfan Patry: Walk Don't Walk
Black & Blue 653.2


---

Stéfan Patry, Hammond organ, vocals
Michel Delakian, trumpet, flugelhorn
Pascal Gaubert, tenor sax
Michel Grunberger, trombone
Gilles Renne, guitar
Idrissa Diop, percussions, vocals
Philippe Combelle, drums
Jean-Philippe Fanfant, drums


---

Tip toeing - clapping your hands. Yes, that's the drive a good R&B recording needs. Stéfan has deeply improved his feeling for groove since his last album in 1996. Remarkable is the fact that all compositions are of his own.

The success of this album is - not at least - due to the horn section which well contributes to heat up the atmosphere.




---
Back

If you don't see the left hand menu,
please go back to the homepage.
Back to the homepage