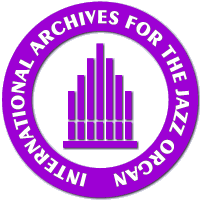 ---
NEW RELEASES 1998
---
Fabio Zeppetella: A Tribute To Wes Montgomery
Philology W138.2


---

Fabio Zeppetella, guitar
Emmanuel Bex, organ
Roberto Gatto, drums


---

Wes Montgomery, Cole Porter, Jerome Kern, George Gershwin - what a bunch of wonderful melodies the trio has chosen for their tribute to one of the greatest guitar players in jazz history. And: the trio comes out of the master's shadow. It does really play in a team Wes liked very much. But it develops its own rules of runs and harmonies, far away from being a copy of what Wes did, but nevertheless keeping a certain nearness to his excellent music.
Emmanuel brings in his sometimes unusual harmonies which he in a very pleasant way adopts to the music of Wes Montgomery. An outstanding musical experience!





---
Back

If you don't see the left hand menu,
please go back to the homepage.
Back to the homepage