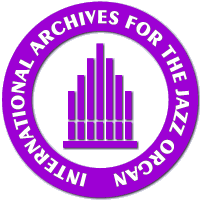 ---
NEW RELEASES 1998
---
Andreas Böttcher: Sunday's Symphony
Querstand VKJK 9807


---

Andreas Böttcher, church organ
Mack Goldsbury, saxes, flute


---

Andreas ties on his "Bluepipes", the debut album released in 1997. Together with Mack, both of them produce real fireworks of sound cascades. Fine harmonies take turns with modal sounds. A swinging organ alternate with meditative or baroque lines of voices produces by a soft flute. It is a wonderful interplay in which neither of them tries to get the upper hand.





---
Back

If you don't see the left hand menu,
please go back to the homepage.
Back to the homepage