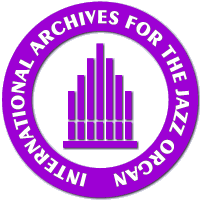 ---
NEW RELEASES 1998
---
Christian Poulet: Hammond Colors
CP 6101


---

Christian Poulet, Hammond B-3 organ
Fabien Chevallier, arrangements


---

The many colors of the Hammond Sound - in this way you could surely describe Christian's organ play. He mixes elements of jazz with rhythmic dancing music. You can find a blues, a funk, ballads, dance floor music, all blended to an easy listening event. From a jazz fan's point of view, the jazz elements are under-represented.


---
Back

If you don't see the left hand menu,
please go back to the homepage.
Back to the homepage