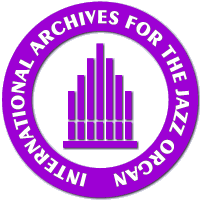 ---
NEW RELEASES 1999
---
John Abercrombie: Open Land
ECM 1683


---

John Abercrombie, guitar
Mark Feldman, violin
Kenny Wheeler, trumpet, flugelhorn
Joe Lovano, thenor sax
Dan Wall, organ
Adam Nussbaum, drums


---

Abercrombie's trio had issued their last album in 1997 (Tactics), now reinforced by such outstanding musicians as Mark Feldman, Kenny Wheeler and Joe Lovano, John continues his own way of sensitizing the listener. Dan's organ matches the fine lines of the other instruments, never burning or bursting. Open land - music without limits.





---
Back

If you don't see the left hand menu,
please go back to the homepage.
Back to the homepage