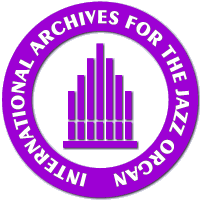 ---
NEW RELEASES 1999
---
James Taylor Quartet: Penthouse Suite
Acid Jazz AJX CD 117


---

James Taylor, Hammond organ
David Taylor, guitar
John Willmott, sax, flute
Gary Crocket, bass
Neil Robinson, ?
Dominic Glover, ?


---

A blend of Wild Bill Davis and Booker T - stirred not shaked. Rhythm & Blues played with full stops at a high level volume.



---
Back

If you don't see the left hand menu,
please go back to the homepage.
Back to the homepage