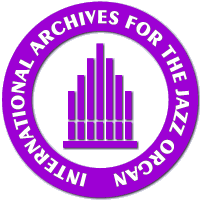 ---
NEW RELEASES 1999
---
Michael Brecker: Time Is Of The Essence
Verve 547844-2


---

Michael Brecker, tenor sax
Pat Metheny, guitar
Larry Goldings, organ
Elvin Jones, drums
Jett "Tain" Watts, drums
Bill Stewart, drums


---

An assembly of some of the world's best jazz men - what do you expect to get as result? A really excellent album! And that's it. Larry Goldings shows very new talents what concerns his style and the way of assimilating to the play of Michael Brecker and Pat Metheny. Great!





---
Back

If you don't see the left hand menu,
please go back to the homepage.
Back to the homepage