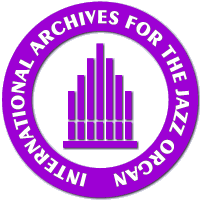 ---
NEW RELEASES 1999
---
Bill Frisell: Good Dog, Happy Man
Nonesuch 7559-79536-2


---

Bill Frisell, guitars
Greg Leisz, steels, guitar, mandolin
Wayne Horvitz, organ, piano, samples
Viktor Krauss, bass
Jim Keltner, drums, percussion


---

Each moment you expect the appearance of Johnny Cash. But - he does not come. It appears the organ player instead and fills up the scene with a country side organ sound. An enrichment of interest of the organ scene.




---
Back

If you don't see the left hand menu,
please go back to the homepage.
Back to the homepage