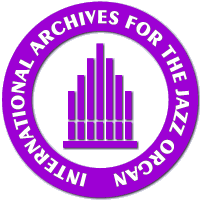 ---
NEW RELEASES 1999
---
Patricia Barber: Companion
Blue Note 7243 5 22963-2


---

Patricia Barber, piano, vocals, Hammond B-3 organ
Michael Arnopol, bass
John McLean, guitar
Eric Montzka, drums, percussion
Ruben P. Alvarez, percussion
Jason Narducy, vocals


---

Patricia accompanies herself on the piano and at the organ. Her way to play the organ is a bit timid with an unusual registration. Truly a revelation is the last track, well known by the interpretation of Carlos Santana: Black Magic Woman. Really magic, mystic, mysterious is the organ solo of Patricia.




---
Back

If you don't see the left hand menu,
please go back to the homepage.
Back to the homepage