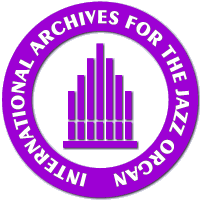 ---
NEW RELEASES 1999
---
Lehel/Schindler: Pipes And Phones Suite
Good Audio Phile Series Gi-3018


---

Peter Lehel, saxes, clarient
Peter Schindler, church organ
Herbert Joos, trumpet, flugelhorn
Markus Faller, drums, percussion


---

The material on this CD contains some tracks of the CDs "Suite" and "Pipes and Phones" from 1996. This CD was issued by the Korean label Good International (the booklet is completely in Korean language).
Not issued so far are the tracks no 2 to 8, which form together with track no1 (formerly issued 1996) the "Pipes and Phones Suite". Composers are various musicians from the baroque period to the present days. The interpretations are rather pretty, somewhat romantic, on the other hand unpretentious, too light.



---
Back

If you don't see the left hand menu,
please go back to the homepage.
Back to the homepage