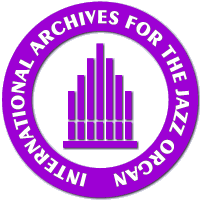 ---
NEW RELEASES 1999
---
Spooky Tooth: Cross Purpose
RUF 1030


---

Luther Grosvenor, guitars, vocals
Mike Harrison, vocals
Mike Kellie, drums, vocals
Greg Ridley, bass guitar
Matthias Bätzel, Hammond B-3 organ
Dave Moore, Hammond organ


---

The Pop Masters of the 60's try a revival of their successes of former times - as so many others as well. "That Was Only Yesterday" - without doubt one of their best songs at all - is performed on this album with the support of Matthias Bätzel at the organ. And this is the reason why the album is mentioned here, as normally POP is not the matter of this web site.

We know Matthias as one of the best young jazz organ players in Europe, and so he takes us by surprise in joining a pop group like Spooky Tooth. It is a really simple job, but obviously with a lot of fun.



---
Back

If you don't see the left hand menu,
please go back to the homepage.
Back to the homepage