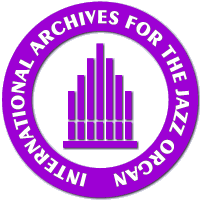 ---
NEW RELEASES 1999
---
Stanley Blume: Movin' Up
Organic Music 9709


---

Stanley Blume, alto sax, soprano sax
Matthias Bätzel, Hammond B-3 organ
Ecki Gleim, guitar
Alex Bätzel, drums
Ingolf Burkhardt, trumpet, flugelhorn


---

Fine outlines, sensitive intonations: Stanley Blume performs a clear technique on his saxes. And so does Mr. Bätzel. He fully adapts himself to the play of the wind instruments. Really worth admiring that he is able to find different styles of playing the organ. Each of it is worth listening to.




---
Back

If you don't see the left hand menu,
please go back to the homepage.
Back to the homepage