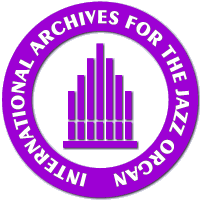 ---
NEW RELEASES 1999
---
Matthias Bätzel Trio: A Night Of Blues And Ballads
JHM 3614


---

Red Holloway, tenor sax, alto sax
Matthias Bätzel, Hammond B-3 organ
Helmut Kagerer, guitar
Michael Keul, drums


---

Matthias goes "Groove" Holmes. In fact the organ sound of this album resembles the old jazz organ master Richard Holmes. Bätzel himself points out that neighborhood with Holmes' title "Good Groove" which was presented in the 60's by Les McCann and released on Fontana as the first recording of Holmes at all. The comparison of those two recordings is of great interest. The tenor sax was then played by Ben Webster, here by Red Holloway.
A very bluesy CD to be recommended.




---
Back

If you don't see the left hand menu,
please go back to the homepage.
Back to the homepage