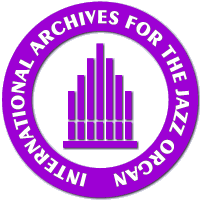 ---
NEW RELEASES 1999
---
Lonnie Gasperini: Turn Up The Gas
Key Click Records KCR 199


---


Lonnie Gasperini, Hammond B-3 organ
Lavern Sims, vocals
Art Hazard, baritone sax
Broc Dechristopher, guitar
Mark Teixeira, percussion


---

Lonnie, well experienced in blues & gospel, really plays with heart and soul, but a quick soul and an even quicker heart: he is a wild man at the organ. Yes, he remains in the tradition of Jimmy Smith, but certainly his temperament is hotter than Jimmy's. And his soul more soulful. The title of this album stands for it.




---
Back

If you don't see the left hand menu,
please go back to the homepage.
Back to the homepage