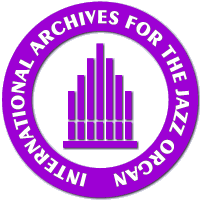 ---
NEW RELEASES 1999
---
Gene Ludwig: Soul Serenade
Loose Leaf Records LL9810


---


Gene Ludwig, Hammond B-3 organ
Ken Karsh, guitar
Tom Wendt, drums
J. Willis, tenor sax
Don Aliquo jr., tenor sax


---

In best tradition of Jack McDuff, Gene presents this new album accompanied by a tenor sax. So you could consider it a typical organ quartet like those of Gene Ammons or Sony Stitt. Gene again shows that he is very well experienced with his B3. One of the best tracks - Rejoicin' - is a composition of his own, as well as Duff's Blues, probably an hommage to Jack McDuff.



---
Back

If you don't see the left hand menu,
please go back to the homepage.
Back to the homepage