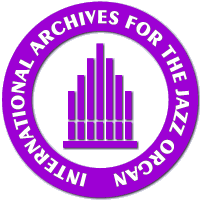 ---
NEW RELEASES 1999
---
Jason Seizer: Sketches
Organic Music 9710


---

Jason Seizer, tenor sax
Larry Goldings, organ
Peter Bernstein, guitar
Bill Stewart, drums


---

Jason and the Larry Goldings trio fully harmonize, playing in this sensitive and low mood we already know. The tenor sax mostly is to the fore while Larry, Peter and Bill stand discreetly behind.
This is a tender music, full of harmony, nonetheless exciting jazz.




---
Back

If you don't see the left hand menu,
please go back to the homepage.
Back to the homepage