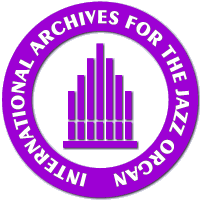 ---
NEW RELEASES 1999
---
Dußling/Lenz: Horn & Pipe
Momo 9902


---

Peter Dußling, soprano sax, alto sax, tenor sax
Stephan Lenz, church organ


---

Since 1996, Peter Dußling (the "horn") and Stephan Lenz (the "pipe") work together. They then stepped into a gap with their concept of combining a typical jazz instrument with a classical one, with the aim to melt two different musical ideas.
For their first recording, both artists chosed a variety of standards taken from the classical as well as the gospel scene. They transform their ideas in a pleasing way, basing them on a swinging rhythm.



---
Back

If you don't see the left hand menu,
please go back to the homepage.
Back to the homepage