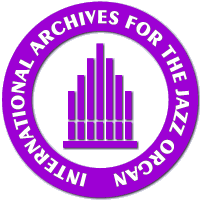 ---
NEW RELEASES 1999
---
Ramsden/Lodder: Above The Clouds
Naxos 86041-2


---

Mark Ramsden, soprano sax
Steve Lodder, church organ


---

Jazz projects on pipe resp. church organs get more and more popular. This is one of the first from the British Isles and represents a moderate jazz style. Ramsden and Lodder partially go back to Baroque elements. Their play is full of harmony and straight lines. It's a pity that the organ throughout nearly the complete album plays the part of an accompanist, rather than of a soloist. Nevertheless, both artists show a high level of skill. The album is pleasant to be listened to.




---
Back

If you don't see the left hand menu,
please go back to the homepage.
Back to the homepage