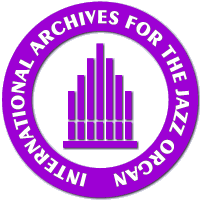 ---
NEW RELEASES 1999
---
Bill Heid: Wet Streets
Savant SCD 2018


---

Bill Heid, Hammond organ
Scott "E-Dog" Petersen, tenor sax, soprano sax
Russ Miller, tenor sax, alto sax, soprano sax, flute
Randy Gelespie, drums


---

Bill has developped his style off of the variety he showed on his CD "Bop Rascal". His playing shows a touch of Larry Young, similar to - to certain limits - players like Larry Goldings and Dan Wall. Those latter ones are softer, Bill however likes to show his (resp. his organ's) muscules, what is not bad at all.
Bill is a worthy discovery for the jazz organ world.
---
Back

If you don't see the left hand menu,
please go back to the homepage.
Back to the homepage