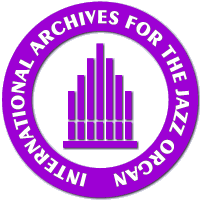 ---
NEW RELEASES 1999
---
Carlo de Wijs: Organtasy
Move Records MR 3050


---

Carlo de Wijs, Hammond organ
Martin Bakker, guitars
Pim Dros, drums
Erwin van Motman, vocals
Jeroen de Rijk, percussion
Simone Roerade, vocals
Adriana Romijn, vocals
Jozien van Dorst, vocals


---

Wow, this is music causing perspiration. With a tremendous speed, the drums beat you over the dance floor whereas the organ builds up a sound carpet, interrupted by furious soloes. Is it funk, is it dance floor, is it MMW? And what about Booker T? A little bit of all. But in the next moment you will be surprised by a Carlo who reminds you Jimmy McGriff with big band at his best. The background choir also plays a remarkable roll when performing like the Temptations in best "soul" manner or like a gospel choir.
What will surprise is the fact that a music of this kind is produced in Europe by Dutch artists. You would probably take it for a USA band.




---
Back

If you don't see the left hand menu,
please go back to the homepage.
Back to the homepage