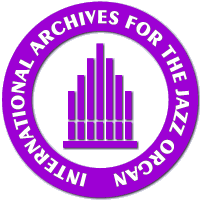 ---
NEW RELEASES 2001
---
The Organizers: 27.11.00
OCD 1100


---

Kjeld Lauritsen, Hammond B-3 organ
Bob Rockwell, tenor sax
Esben Bach, drums
Klavs Nordsø, congas


---

The fresh sound of the Organizers, as we are used to, comes again on their newest release. In some of the organ registrations Jimmy Smith is again present. But that does not bother at all.
The four musicians succeed in consolidating the excellent reputation of Danish jazz.




---
Back

If you don't see the left hand menu,
please go back to the homepage.
Back to the homepage